OCTOBER FAVORITES + MONTHLY ROUND UP!
HAPPY NOVEMBER! I want to start a new blog series where I do a little monthly wrap up on here, kind of like an amalgamation of exciting things from the past month + some favorites! Let's get right into it 🙂
WHAT HAPPENED THIS MONTH?! 
I CUT MY NAILS - lol this is actually a big deal for me. I experimented with a short squoval shape and I loveeee it. Of course, there's a tiktok trend for everything, and this one is called "quiet luxury nails." It's actually super attainable and I wish my nails looked this perfect every day because it's so classically chic! 
Watch the transformation HERE! 
Read my full Quiet Luxury Nails blog post HERE!
I tried a few different / new to me looks - My favorite one is probably this COPPER CHROME that I thought I would keep on for a weekend, but I ended up loving it so much that I kept it on for two full weeks. 
I made a moodboard for nails I want to do this fall, and it's almost time for Christmas nails so my time is running out! Which one should I do next?! 
Read my full Current Mood: Fall blog post HERE!
AMAZON PRIME DAY kind of - Amazon had another big sale day and here were the things you guys bought the most:
Read my full Amazon round up blog post HERE!
TWO NEW LAUNCHES! What a fun month for new products!! Two of my favorite brands launched new colors for the new season and they're incredible. I always say I wish I had 50 fingers so I could wear all of these colors, there's just too many good ones to choose from! 
Kokoist x Nail Thoughts Tinted Builder Base Collection Vol. 3
See all swatches & my review HERE!  
My FAVES so far: Honey Tea Base (above)  & Shave Ice Base
Watch me apply Honey Tea Base HERE! 
Olive & June Winter 2023 Collection!!!
See my swatches & review HERE! 
My FAVES so far: Candy Dipped & One For You, Two For Me!
Watch my plaid nail art tutorial using this collection HERE! 
MONTHLY FAVORITES!
Beats Studio Buds Wireless + Noise Cancelling Ear Buds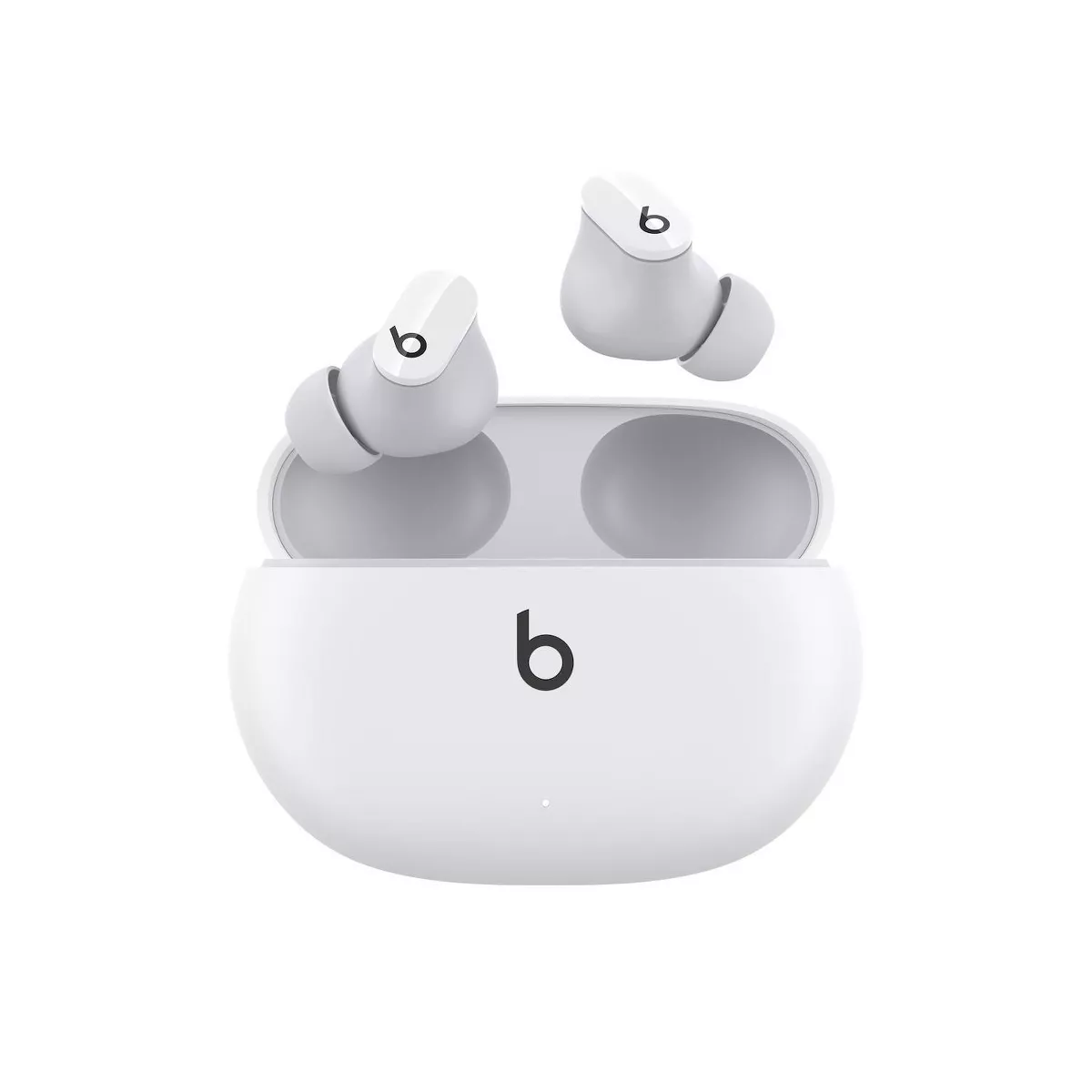 I'm not an AirPods girl, I've never had them before! I had some other Beats headphones that I love but they're kind of big and I really wanted something smaller + noise cancelling for traveling and these are PERFECT! I love them so much. They're so compact, you can hardly see them in your ears. The noise cancelling is amazing. I love how tiny the charging case is, and they're on sale for $100 right now at Target. If you're in the market for some new ear buds, I highly recommend these ones!! 
LINK!
Flannel Sheets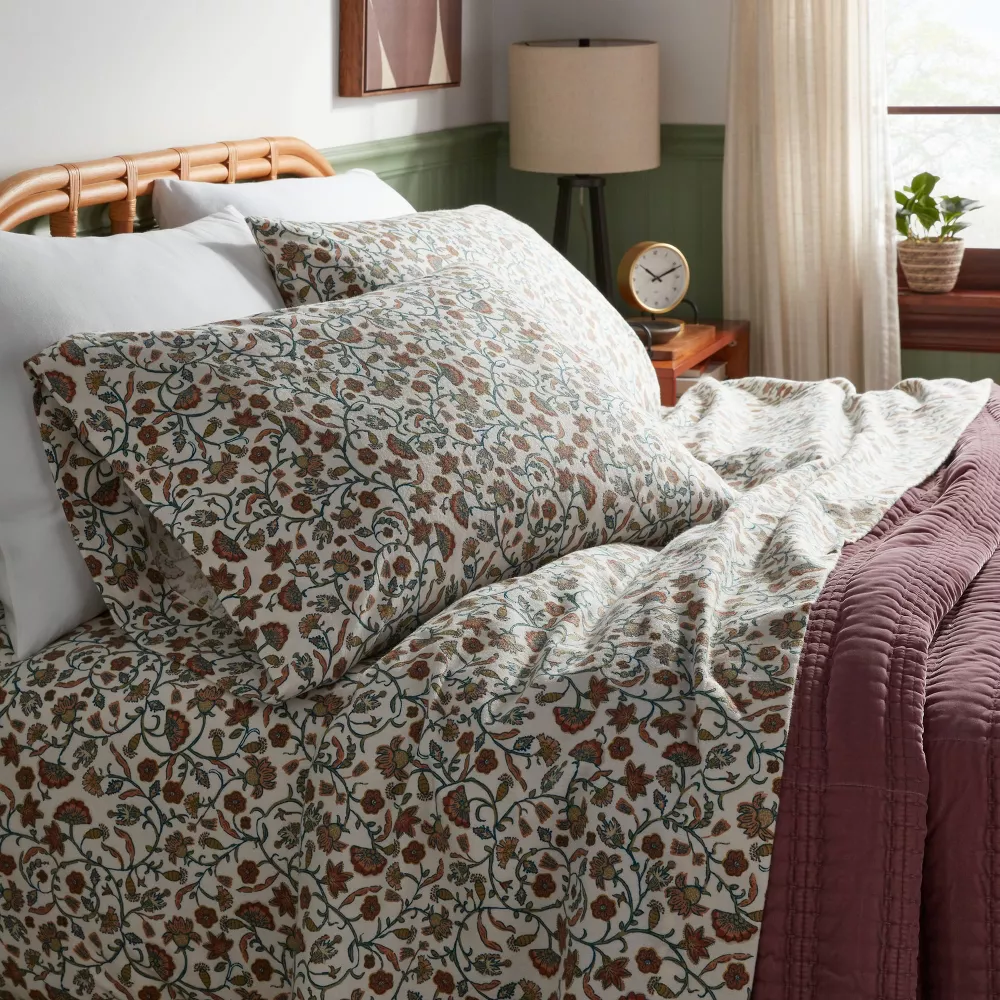 It's getting so chilly at night here in the the PNW! My mom always used to put flannel sheets on our beds in the winters, and I thought it was time to get myself some! I got these sheets from Target and they're incredibly soft and cozy. I love getting into bed and feeling warm immediately, but they're so warm that you'll feel hot. They're the perfect winter sheet, just right. I also got a Christmassy set for our guest bedroom to make things festive!!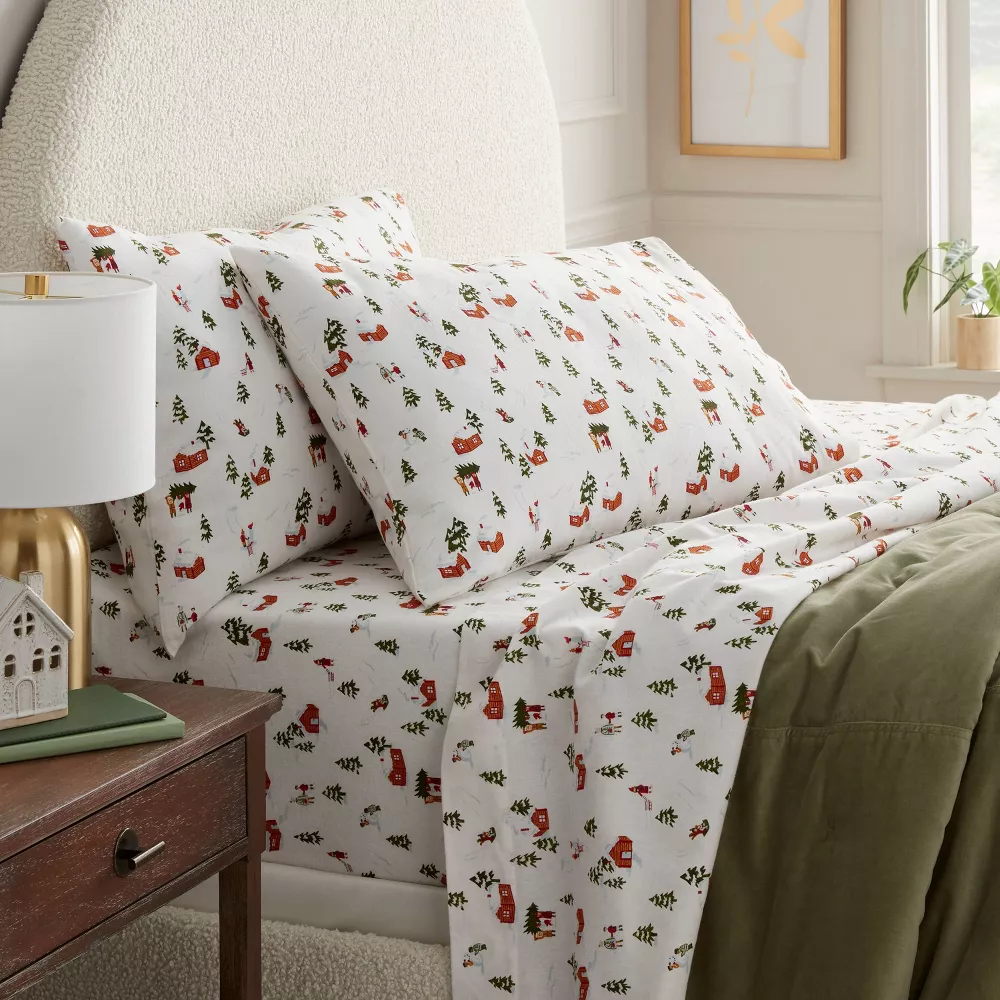 This feels like literal butter & it's sooo comfy. It's not too thick so it's perfect for layering if it's cold or just nice to throw on as a shirt too! I have been ordering so many things from Quince recently and I continue to be so impressed with the quality!! 
See more of what I've gotten from Quince here:
Silk Skirt + $50 Cashmere Sweater https://www.shopltk.com/explore/karanailedit/posts/6cfeb9e7-74f8-11ee-9643-0242ac110004
14k Solid Gold Bracelet!! https://www.shopltk.com/explore/karanailedit/posts/f236a7d3-74f7-11ee-967a-0242ac110002
Cozy Alpaca Sweater https://www.shopltk.com/explore/karanailedit/posts/dae488d3-74f8-11ee-821b-0242ac110003
Before We Were Strangers by Renee Carlino
I read this book in one day and I LOVED IT. Omg it was my perfect book. It's a dual timeline friends to lovers story with just the right amount of heartache and emotion. I'm reviewing it for my podcast this week and I'm so excited to talk about it!! If you like romance novels, I highly suggest checking this one out, it was 5 stars for me!! 
PS have you checked out my podcast?! 
I got these jeans from Target last month and they are pretty much all I want to wear (besides sweatpants lol) whenever I need an outfit recently! They're sooo comfortable for jeans (and I never say that). And I love how they have short lengths as a shortie myself, I think they are just the perfect jean and I'm so impressed! 
LINK and
LINK to this outfit
Great Jones Steamer + Pot Duo
I am so obsessed with Great Jones, I want everything in my kitchen to be from them!! I just love how they make beautiful and functional cookware in such fun colors! This has been my favorite duo recently, it's their steamer (which is also a strainer and also a trivet) which fits perfectly inside of my pot and the lid can also go on top to complete the steamy duo!! I know it's weird to think this is cute but it just is ok!? And Great Jones is having their biggest sale of the year so far, I am definitely going to pick up some bakeware! Here is everything I have (and LOVE) from I have my eye on this set while it's on sale!!! 
Long walks!!!
Lucy & I have been soaking up all of the fall colors this month. It's beyond beautiful here and every day if there's a break in the rain, I try to find time to go on a short walk! While I walk, I've been listening to:
My "Before We Were Strangers" playlist on Spotify (filled with only songs that capture how the book made me feel, so perfect for fall!)
My own podcast (lolol) 
Be There In Five's thorough breakdown of the Taylor Swift 1989 Era
The bridge of "Is It Over Now?" on repeat (it's addicting) 
Ok this was so fun, I've been shopping way too much this month but I'm so glad I've been loving everything and I just wanted to share! I hope you had a fabulous month and enjoyed this post!! 
💖
*Disclaimer: some links above are affiliate links which means I get a small commission when you make a purchase at NO cost to you!! It also shows the brands that you love my content so I get opportunities like this to review and test products to share my thoughts with you all!!